Speak to a salary-based agent: 800-644-2926
Weekdays 8AM - 5PM PST
Home
Explore all your final expense insurance options and pinpoint your perfect plan. We'll guide you.
See Instant Quotes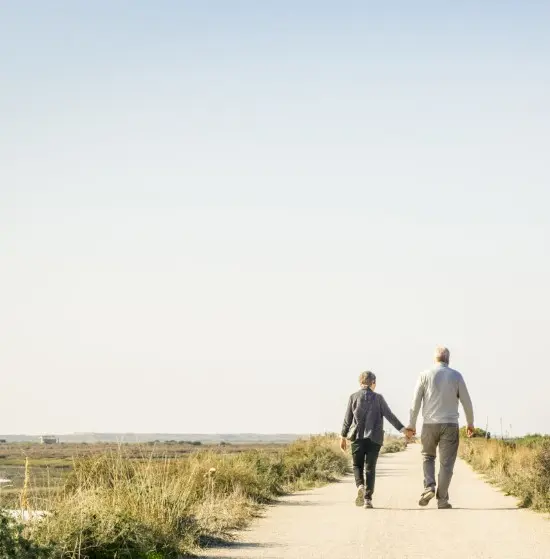 Compare prices among America's most trusted life insurers
Choice Mutual insurance agency specializes in funeral insurance across all 50 United States.
We work with over 25 reputable insurance companies, so you can compare plans to get the best final expense insurance policy for you at the best price.
Instant Quotes
See actual final expense insurance quotes from multiple companies without enduring dozens of calls from commission hungry agents.
Significant Savings
Compare prices from the top burial insurance providers that could save you up to 58% on your coverage.
Trusted Partnership
Our salary-based licensed insurance brokers are committed to working on your behalf to secure you the best final expense policy available.
Proven Expertise
Final expense insurance for seniors is our specialty. Receive experienced guidance to help make the best decision for you.
Featured In
Why Customers Prefer Choice Mutual
What Customers Want
Most insurance agencies
Insurance companies
Other insurance websites
Choice Mutual
Impartial advice written by experts
Simple online application
Thousands of 5-star reviews
Burial insurance specialization
| What Customers Want | Choice Mutual | Most insurance agencies | Insurance companies | Other insurance websites |
| --- | --- | --- | --- | --- |
| Compare 15+ companies | | | | |
| Instant online quotes | | | | |
| Salary-based advisors | | | | |
| Live agent support | | | | |
| Impartial advice written by experts | | | | |
| Simple online application | | | | |
| Thousands of 5-star reviews | | | | |
| Burial insurance specialization | | | | |
| Highest level of transparency | | | | |
Providing trusted insurance services worthy of five star ratings.
Anthony Martin is the BEST!!
I would like to personally thank Anthony Martin who not only made contacting him very easy but he gave sound advice and also was exceptionally professional. I have been struggling for a couple of weeks with basically no help except about 100 phone calls. No one took the time to explain my options. Once my first application was declined he went right ahead with the next and I was approved for exactly what I wanted. Other companies were just trying to sell me more then I really wanted or needed. I will definitely refer Anthony to my friends and family. I will always contact him for any advice. We need more people like Anthony in the business world. Thank you so much.
Thank for your quality services!
Without question, seeking quality life insurance coverage for your family can be cumbersome. However, our representative with Choice Mutual - Anthony Martin - went above the norm in clearly articulating various life insurance products, making this a truly pleasant experience. More importantly Martin's "Can Do" attitude, professionalism and knowledge associated with life insurance coverage options were instrumental and made a huge difference in securing life insurance for my mother.
First time in all these years of dealing with insurance people that I felt that I had an honest and caring person on the other end of my conversation.
Brian was excellent in his quick response to my request, explained everything very well, and I was able to get my policy right away. He checked back with me more than once to make sure I was clear on everything. My wife had recently passed way, and I was anxious to get a policy that can be used by my sons to help alleviate the cost of my burial. This gave me some much needed peace of mind. Brian seemed genuine and sincere in his concern for me. Thanks Brian!
Anthony from the start had an amazing professional demeanor that put me at ease right away. He answered all of my questions and concerns. 100% satisfied. Thank you so much for your patience and your time! You rock!
I was inquiring about final expense
I was inquiring about final expense insurance online. I was immediately contacted by Anthony who took my information. He was very professional , polite, and a pleasure to talk with. He handled all aspects of the policy, submitted it and responded back to me within minutes. The whole process was virtual painless and pleasant. I recommend Anthony highly.
About Final Expense Insurance
Also known as burial insurance or funeral insurance, final expense insurance is an insurance policy with affordable premiums designed to cover funeral expenses and other associated costs when you die.
Upon your passing, the insurance company will provide a tax-free payout to your chosen beneficiaries, giving you peace of mind that your funeral expenses won't burden your loved ones.
Benefits
Coverage typically ranges from $1,000 to $50,000
Serious health issues will not prevent acceptance
Your loved ones can spend money with no restrictions
Most policies have no waiting period
No health exams required
Rates are locked in for life and cannot increase
Coverage is guaranteed to never decrease or expire
No immediate payment required when you apply
Fast cash payout typically within 24-48 hours
Builds cash value
At last –
final expense insurance
done differently.
Your Freedom of Choice
As an independent insurance agency, we partner with over 25 top-rated insurance companies. This allows us to shop the market on your behalf to ensure you get the best policy at the most competitive price. In under 60 seconds, get a comprehensive comparison of all available options. When you are ready to apply, we'll take care of everything. From facilitating the application process to ensuring the policy reaches your doorstep, we'll hold your hand the whole way.
Unwavering Commitment to You
Our mission is to help each customer find their best final expense insurance policy. We have dozens of insurance companies to choose from, but we're not married to any particular one of them. Our only goal is to ensure you get the best plan at the best price with whichever provider suits you best.
Service with Dignity
Respect is at the heart of our sales process – a non-negotiable requirement for all our agents. Our licensed insurance brokers are salary-based (not paid on commission), friendly, and care about your experience. We truly enjoy being able to answer all your questions, give you quotes, and help you design a plan. With Choice Mutual, everything is done on your terms.
More About Us
Final Expense Insurance Guides
Insurance Company Reviews