Take a quick moment and fill out the quote form on this page. After you hit "Get Quotes" you will see a list of real quotes from many different burial insurance companies on the next page. If you deal with some major medical issues now or recently, it's best to call us for an accurate quote. Call our toll free number 1-800-644-2926.
Did you know that at age 71, Katsusuke Yanagisawa, a retired Japanese schoolteacher (pictured below), became the oldest person to climb Mt. Everest?
Honestly, that is a ridiculously impressive feat for someone at any age let alone 71. He is further evidence that life is amazing and it's never too late to do something amazing.
You certainly don't have to do something as spectacular as climb the tallest mountain in the world now that you are 71. However you can do something that is incredibly important that will one day affect you.
Taking care of your end of life expenses is a big deal, and it's something everyone must deal with.
And guess what?
You are still able to acquire a final expense plan in your 70's that covers you immediately (baring certain very serious health issues), and doesn't cost a fortune.
In this article, we'll show you some sample burial insurance rates for 71 year olds from six different insurance companies. In addition, we'll let you in on some tips to help you find the best funeral policy, and make you aware of a hidden danger that you may not have thought of.
Sample Burial Insurance Rates for 71 Year Olds
As promised, below are some real quotes from six different highly rated final expense companies.
You need to keep a few things in mind as you gander over these rates.
These rates are consistent with an application that has no answers to each health question except for the Gerber quotes which is a no health question policy.
Prices are direct from each carrier. If you visit another website, or call someone else, the rates will be the same.
Our portfolio of companies is much larger than just these six companies. After learning about your health, we may conclude that one of these companies is best for you. The again, it may turn out to be one of our other companies.
The tobacco rates shown only apply to people who have smoked cigarettes within the last year. If you dip or use a pipe, we have companies that will offer you non tobacco rates.
---
Ladies are always first 😎. To jump right to male rates, click right here.
---
Non Tobacco Female
| $5,000 | $10,000 | $15,000 | $20,000 |
| --- | --- | --- | --- |
| $29 | $56 | $83 | $110 |
| $5,000 | $10,000 | $15,000 | $20,000 |
| --- | --- | --- | --- |
| $32.62 | $62.08 | $91.55 | $121.01 |
| $5,000 | $10,000 | $15,000 | $20,000 |
| --- | --- | --- | --- |
| $32.20 | $60.90 | $89.60 | $118.30 |
Tobacco Female
| $5,000 | $10,000 | $15,000 | $20,000 |
| --- | --- | --- | --- |
| $36.74 | $71.28 | $105.82 | $140.36 |
| $5,000 | $10,000 | $15,000 | $20,000 |
| --- | --- | --- | --- |
| $33.24 | $63.83 | $94.42 | $125.02 |
Female No Health Questions

| $5,000 | $10,000 | $15,000 | $20,000 |
| --- | --- | --- | --- |
| $36.67 | $72.42 | $108.17 | $143.92 |
Non Tobacco Male

| $5,000 | $10,000 | $15,000 | $20,000 |
| --- | --- | --- | --- |
| $40 | $78 | $115 | $153 |

| $5,000 | $10,000 | $15,000 | $20,000 |
| --- | --- | --- | --- |
| $43.98 | $84.81 | $125.65 | $166.48 |

| $5,000 | $10,000 | $15,000 | $20,000 |
| --- | --- | --- | --- |
| $43.75 | $84.00 | $124.25 | $164.50 |
Tobacco Male

| $5,000 | $10,000 | $15,000 | $20,000 |
| --- | --- | --- | --- |
| $52.15 | $102.10 | $152.05 | $202.00 |

| $5,000 | $10,000 | $15,000 | $20,000 |
| --- | --- | --- | --- |
| $43.14 | $83.63 | $124.12 | $164.62 |
Male No Health Questions
| $5,000 | $10,000 | $15,000 | $20,000 |
| --- | --- | --- | --- |
| $47.21 | $93.50 | $139.79 | $186.08 |
Why You Should Get A Final Expense Insurance Plan
Final expense insurance ensures you will never leave your family the burden of unpaid funeral expenses.
The question is simple really.
Is leaving your family with the burden of unpaid funeral costs something you would rather avoid?
If so then a funeral insurance policy is your saving grace!
If you currently have no way to ensure your end of life costs are paid, you must take immediate action. With the final expense quotes for a 71 year old above, you can see about how much it will cost you.
This is key
The only way to have a form of instant protection to ensure your funeral costs will be taken care of is through a life insurance policy.
With burial life insurance, you are afforded instant and permanent peace of mind. You can sleep soundly just like this dog knowing that whenever your time should come, your burial insurance plan will pay cash direct to your family to cover your final expenses.
Consider the consequences
Take a moment and consider what your family will be going through when you pass away. Honestly, it will be the most emotionally challenging time of their life. To add on top of that huge financial bills they likely cannot pay, will only make the situation unbearable.
Unfortunately, many of our clients over the years have decided to take action because they themselves went through this very experience. It gave them a firm resolve to ensure they never put their family through what they witnessed first hand.
In 2012, the average cost of a funeral was over $8,000. Granted, if you prefer to be cremated, it will be much less than that. However, if you prefer to be buried, your final expenses will easily be $7,000-$10,000.
If you don't take care of this, can your family afford to? Do you want them to? How will that large of a bill impact them financially?
These are the questions we urge you to consider.
In the end, a burial insurance plan can instantly solve this issue. Once your plan is in place, you never have to worry about it going away or changing. It will always be there to ensure your family has the money to pay the funeral home.
Easily Find The Best Burial Insurance Policy
If you are looking for some burial insurance, the next step for you is to find the best plan you can. Thankfully, this is quite easy.
You don't need to contact 20 different insurance companies asking them for funeral insurance prices on a 71 year old man or woman. In fact, if you call an insurance company directly, they will simply refer you to an agent who will eventually call you back to give you a quote.
The easiest and best way to find the cheapest and best funeral insurance plan is to consult with an independent agency like Choice Mutual. Only an independent agency can represent all of the top rated final expense companies in your state.
Ultimately, an independent agency like us will shop and compare plans from all the companies on the market. We will identify which one will offer you the best plan given your individual situation.
It does not cost you any money to utilize a broker like us. Furthermore, the price you pay on your insurance won't be any different had you bought elsewhere.
In the end, finding and using an independent agency will absolutely put you in the best position possible to get yourself a burial insurance plan at the best price.
Obviously, we highly recommend you allow us to earn your business. We are uniquely qualified and highly experienced exclusively in the burial insurance business.
However, if you for whatever reason decide to go elsewhere, just make sure you are dealing with an independent agency. It's critically important you do.
Something Huge You May Not Have Considered
What we are about to share with you is the advice of hundreds of clients who have come before you (and we happen to agree with it 🙂 ).
Take immediate action if you know you want a burial insurance plan!
Unfortunately, you might be thinking that you have plenty of time to get your final expense plan because you aren't going to die soon. Statistically speaking, you're absolutely right that you'll likely not pass away anytime soon.
For starters, if you currently have no way to ensure your funeral costs are taken care of, you shouldn't leave that liability exposed.
Should you actually pass away early, your family will the ones who pay the price for your inaction.
The hidden risk factor
This may come as a shock to you, but passing away really shouldn't be your main concern at this particular moment. At 71, you have many years left to live.
The real and immediate risk you must respect is the fact that your health can change any moment.
Furthermore, as you age, it's very likely that it will. In most cases, it's just a matter of when this will happen.
Now
Your health plays a massive role in the cost of your burial insurance. Furthermore, there are certain health events or conditions that lead to unavoidable waiting periods.
Ultimately, if your health takes a turn for the worse, you put yourself at risk of higher prices and waiting periods.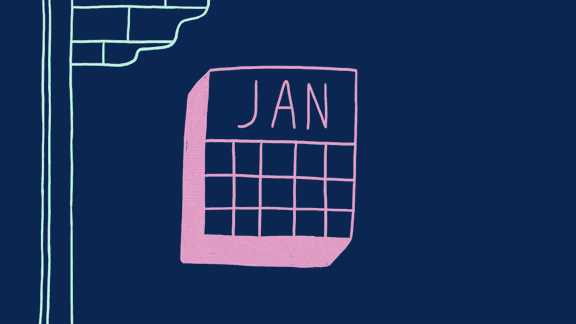 To be honest, getting a year older really won't impact the price of your burial insurance very much. Take a look at final expense prices for a 72 year old to see for yourself.
Waiting for any period of time exposes you to the possibly of a downturn in your health which should a huge concern.
Again, if you know you want a funeral insurance policy, get it done so you know it's there for life. Do it while you know you can qualify for the best rates.
Final expense insurance can only get more expensive as time goes on. You simply cannot save money by waiting.
Why Choice Mutual Help Can Save You Time & Money
We are a highly experienced independent final expense agency, and we work with over 15 highly rated insurance companies. If you give us the opportunity, we will shop and compare plans from many different final expense companies.
We will impartially identify which carrier best suits you based on your unique situation.
In one five minute call with us, we can get you 15+ quotes, and let you know which company will look at your health the best.
We have helped thousands of families already, and would love to help you too. Hopefully these 71 year old final expense quotes helped you understand how much it will cost each month.
A single phone call with us can save you a ton of time and money because we will do all the work for you. All you have to do is act. Fill out the quote form with your best contact phone number and we will be in touch shortly. You can also call us toll free at 1-800-644-2926.