---
Disclaimer: We are not affiliated with Metlife. This Metlife burial insurance review is merely our professional opinion about Metlife and their life insurance products.
---
For instant burial insurance quotes, just fill in the quick quote tool on this page. You will see real prices from multiple highly rated insurance companies in your state.
Are you looking for the 411 on Metlife burial insurance?
You are in luck because you just stumbled upon the most comprehensive Melife funeral insurance review in the world!
Now the world is a very big place, so that's a bold statement to make, but it's the truth.
We hope you don't have an affinity for Metlife because you will soon learn that their final expense insurance is vastly inferior to virtually every other company out there.
They sure didn't make our list of best funeral insurance companies.
So here's what we will cover in this article…
We'll show you exactly what they are offering you, and expose their hidden clauses and limitations.
In addition, we'll present you with their prices along with some rates from other companies (for the same thing) for comparison reasons, and give you our professional and unbiased opinion about the whole thing.
In addition, if you are looking for burial insurance, we'll let you in on a super secret formula on how you can find your best policy.
Ultimately, everything you could ever want to know about Metlife whole life final expense insurance is right here. Stay a while because you just found the answers you are looking for 😎
The Truth About Metlife Burial Insurance
What Metlife is offering you is not complicated at all. While most insurance companies have a few different options when it comes to final expense, Metlife only has one.
Here's the low down on their funeral insurance
Metlife only offers what's called Guaranteed Issue Life insurance.
You might be wondering- What the heck is guaranteed issue life insurance?
A guaranteed acceptance life policy is one that has no medical underwriting whatsoever. That means there are no health questions. Additionally, the insurance company does not check your medical history in any way.
They literally just issue these policies without any knowledge of your health.
Sounds amazing right? Not so fast…
The insurance companies put some safeguards in place on these policies to ensure they aren't taken to the ringer by folks who are on their death bed.
The main drawback with guaranteed life policies is the waiting period. Every guaranteed acceptance company will always make you wait a period of time before your policy will pay out any death benefits.
That's how they prevent folks with terminal illnesses from destroying them financially.
In addition to the waiting period, these kinds of no health question policies always cost much more than final expense policies that do have health questions.
As you can imagine, the insurance company is taking on a substantial amount of risk when they insure the life of an applicant while knowing nothing about their health.
To compensate for this higher level of risk, they must charge more for the insurance.
Now Metlife guaranteed issue life insurance is just one of many. There are literally over 20 insurance companies that offer these no underwriting policies. The waiting period and higher cost applies to all of them not just Metlife.
Metlife Guaranteed Acceptance Life Insurance Is A Whole Life Policy
Just like with all other insurers that offer no health question policies, Metlife end of life insurance is always a whole life policy.
Because it's a whole life policy, it's unbelievably easy to understand, and it comes with some iron clad guarantees.
A whole life policy can be completely summed up by the following:
Fixed monthly payments that cannot increase for any reason.
The policy is permanent and cannot expire at any age for any reason.
Death benefits are guaranteed to never decrease for any reason.
Cash value accumulates over time which you can borrow from.
That's all there is to any whole life policy with any company. There's no fine print you need to be worried about.
With whole life, you have your death benefit and your monthly payment. Nothing will ever change, and it pays out your death benefit upon passing so your family isn't stuck with your final expenses.
A standard two year waiting period
Because final expense life insurance Metlife is guaranteed issue, there is a mandatory waiting period before they will pay out a death benefit.
During the first 24 months, Metlife will not pay out a death benefit if death is the result of natural causes.
If death should occur during this time, they will refund all the premiums you ever gave them plus 10% interest.
In case it's not painfully obvious by now, we'll spell it out in big bright letters for you to make sure this point is crystal clear.
If you buy Metlife whole life final expense insurance, your family will not receive a death benefit if you pass away during the first two years.
Accidents Are The Sole Exception
If you should happen to pass away and the cause of death is ruled as an accident, Metlife will pay out the full death benefit even if the accidental death occurs during the 24 month waiting period.
There is no other circumstance where they will pay out a death benefit during the waiting period. Accidental death is the only exception.
Here's some common examples of when life insurance companies consider death accidental.
Car crash
Plane or other commuter vehicle crash
Falling off a roof
Engaging in some sort of dangerous activity like rock climbing
An object falling on you
Age, State, And Face Amount Limitations
Every life insurance company will have both age and face amount restrictions for each of the product offerings. In addition, not a every product is available in every state.
In the event you were going to buy Metlife funeral insurance, you would need to make sure you were within their defined age range, and you lived in the states they have the product approved in.
Age Limits
Anyone who is 45-75 is eligible to apply for ametlife funeral policy.
State Availability
Metlife whole life final expense is available in all states except for NY, MT, and OR.
Face Amount Limitations
Eligible applicants can purchase $2,500-$50,000 in coverage.
A Shocking Truth About Metlife Death Insurance
Metlife cannot offer you final expense coverage that protects you at all during the first two years.
Since they only offer guaranteed acceptance life insurance, there is no way to obtain a policy that kicks in right away.
The only way to get end of life insurance that fully protects you from day one is to apply for a policy that has health questions.
And
What most people don't realize is that you can very likely get approved for a policy with some company that does have health questions.
At Choice Mutual over 90% of our clients are approved for a plan with some company that does have health questions. If that sounds valuable to you, call us at 1-800-644-2926.
When Metlife Final Expense Life Insurance Is A Good Buy
Ok so this may sound hard to believe mainly because there are so few times in life where it's safe to make black and white conclusions about something.
But here's the cold hard truth that isn't a biased opinion
There simply is no time a person in any situation should ever in their life buy Metlife final expense whole life insurance.
Ouch that's pretty harsh, but man is it the truth.
Ok so you are probably wondering, how did we come to such a scathing conclusion like that?
Here's the deal
If you buy final expense insurance Metlife, you are willingly paying much more for a product that multiple other life insurance companies offer for much less.
Keep in mind, these other companies are offering the exact same thing. The difference is they charge much less each month. Guaranteed issue life insruance from Gerber, AIG, or Mutual of Omaha is identical in every to Metlife's except for the price.
All those companies (and many more) are significantly cheaper by a long shot.
So unless you have a strange affinity for Metlife, you should avoid their final expense whole life policy at all costs.
Just do like Ali here. Avoid, avoid, avoid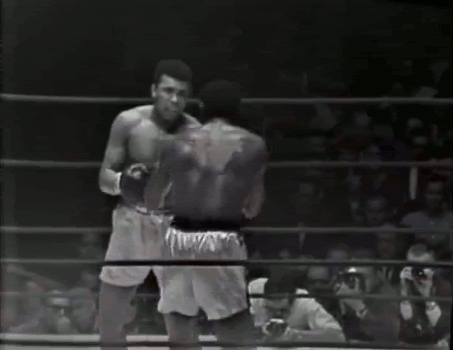 When Metlife Funeral Insurance Is A Bad Buy
If you read the section above, you probably already know the answer to this question.
But for the sake of leaving nothing to doubt, here's when Metlife's funeral insurance is a bad buy…
Always- Metlife's final expense is always a bad buy in every scenario.
The reality is you can easily get the same exact thing for much cheaper from many other companies.
Now this is crazy
Now it's true you can get guaranteed acceptance life insurance from other insurance companies much cheaper than you can with Metlife. Believe it or not, that isn't even the biggest issue with Metlife final expense.
There's multiple issues when dealing with Metlife insurance for seniors that ultimately lead to you getting terrible service and a terrible product.
We'll go through each one so you know why we say this, and so you can be armed with information that helps you make a better decision when buying burial insurance.
The Majority of Final Expense Customers Should Not Be Purchasing Guaranteed Issue From Any Company
As you now know, Metlife final expense whole life coverage only comes in one form, and it's a guaranteed issue life policy.
Here's the bottom line
We sell guaranteed issue coverage, and there are indeed some rare cases where it's someone's only option or their best option.
Guaranteed acceptance life insurance is a last resort, and the truth is the overwhelming majority of applicants can easily qualify for final expense coverage that has health questions.
For example, and mind you this is an internal statistic that only applies to Choice Mutual (we can't speak for other agencies), over 90% of our applicants are approved for a final expense policy that has health questions.
Qualifying for a funeral policy that has health questions results in two MAJOR benefits compared to defaulting to a guaranteed life policy.
Significantly lower monthly premiums- Since there are health questions, the insurer is taking on less risk because they assessed your health.
Full immediate coverage- Again, since they evaluated your health, they can offer you coverage that would pay out in full even if you died a month into your policy.
Neither of those benefits are possible when you buy a no health question policy from metlife or any other insurance company for that matter.
There Are Tons Of Burial Insurance Companies And They All Have Different Underwriting
In the USA there are over 50 companies today that offer competitive final expense insurance. It's important to understand that life insurance companies compete in two main ways.
They compete with one another through the price of their insurance and the underwriting (what health issues they accept).
All these burial insurance companies competing over the years has resulted in there being much diversity in regards to underwriting.
Ultimately, outside of some very super high risk health conditions (listed below), pretty much every condition is insurable by some funeral insurance company.
The only question for you is- Which ones will take the conditions you deal with?
That's where a independent broker like Choice Mutual comes in. Our job is to assess your health, and shop among all the companies we represent to see which one will accept you and give you the best deal.
In the end, all the competition among these companies is why most folks shouldn't be buying a guaranteed life policy. Instead, they can get one that has underwriting which saves them a bundle and gives them immediate protection.
So When Is A Guaranteed Acceptance Policy Appropriate?
There are a few health scenarios where a no underwriting policy is your only option.
If any of the following situations apply to you, yes a GI policy is appropriate simply because it's your only option (just don't buy it from Metlife unless you like throwing money away).
Terminal illness with a life expectancy of 24 months or less
Recommended to have any kind of organ or tissue transplant at any point in your life
Current dialysis use
Diagnosed or received treatment for Alzheimer's or Dementia
In a nursing home
Receiving hospice care
Currently have cancer (except basal cell or squamous cell skin cancer)
Have AIDS (HIV is insurable in some situations, but it's very tough to qualify)
Outside of these very high risk rare circumstances, you shouldn't be buying a guaranteed acceptance policy.
You must at all costs speak with an independent broker, and allow them to evaluate your case to see if you can qualify for a plan with some company that does have health questions.
Call us at 1-800-644-2926, and we will give it to you straight. Just please don't assume you won't qualify because there is a really good chance we can get you into a funeral insurance policy that does have health questions.
Metlife Final Expense Whole Life Insurance Rates & Prices From Some Competitors
Below you can see the actual rates for Metlife final expense insurance alongside some of their competitors. As you can clearly see, they fall short.
Quotes For $10,000 In Burial Coverage
| AGE | Metlife | Mutual of Omaha | Foresters Financial | Gerber Life |
| --- | --- | --- | --- | --- |
| 50 | $42.50 | $24.67 | $26.05 | $28.14 |
| 55 | $48.50 | $28.40 | $31.16 | $35.84 |
| 60 | $57.50 | $32.87 | $35.41 | $46.48 |
| 65 | $69.50 | $41.01 | $42.80 | $55.46 |
| 70 | $88.50 | $53.24 | $53.42 | $68.75 |
| 75 | $118.50 | $72.41 | $75.08 | $90.29 |
Full Proof Method To Always Find The Best Burial Insurance
If you are looking for the peace of mind that a burial policy can provide, here's a time tested formula to help you find the best plan possible.
If you follow these simple steps, you will easily find the best deal on the market.
In order to find the best funeral burial insurance, you need to know what you are looking for.
Here's the 3 criteria for your best burial insurance policy…
It protects you as much as possible as soon as possible
The policy is provided by a financially stable insurance company
Cost wise, it's cheaper than what other insurance companies will charge
Now that you know precisely what you are looking for, let's discuss how you find it.
To find the best burial insurance policy, it's of the utmost importance that you work with an independent final expense agency that has access to multiple burial insurance companies. Allow them to assess your situation, so they can shop among all the companies they represent to find which one is best for you individual situation.
Why this formula works
First of all, it's a relatively unknown fact that most (over 95%) insurance companies do not sell their insurance directly to consumers.
They mandate that you purchase their insurance through agents and agencies. If you contact them with your checkbook in hand and try to sign up they will merely refer you to an agency.
What's the bottom line here?
The point is, you have to work with an agency. Since that is the case, why not work with an agency that can freely choose among many different insurance companies to match you with the best one for YOU?
Your insurance doesn't cost more because you bought from an agent. You can call any of these insurance companies, and they will tell you themselves the rates are identical no matter who you buy from.
Independent agencies like Choice Mutual exist to perform one basic function. It's our job to assess your situation and compare offers from all the burial insurance companies we have access to. In the end, we connect you with whichever insurance company will offer you the best deal.
It's a complete win win all around.
Access To Inexpensive Companies You Need
The other massive benefit to working with an independent agency is the fact that you get direct access to a variety of insurance companies that you likely have never heard of.
This is crazy sounding
At first you might be thinking- Do I want to be insured by companies that I've never heard of?
Here's the deal
These insurance companies we are referring to are just as financially stable, and just as reliable as the insurance companies you have heard of.
Think about it.
Why do you know of State Farm, Farmers, New York Life (AARP), and Colonial Penn?
It's because they spend tens of millions of dollars to advertise on TV and everywhere else. The sole reason they do that is to make sure you know their name, so you assume they are more trustworthy.
But think about it.
Just because they spend money to make sure their name is familiar to you- Does that make them better?
The answer is no.
Spending millions on advertising doesn't make an insurance company better. It just makes their name more well known.
Now
These other insurance companies that don't advertise can offer their products are much lower rates because they aren't spending millions on advertisements. Additionally, many of them offer much better underwriting too.
Here's the point
You need access to all the insurance companies including the ones you haven't heard of if you want to have any chance at finding a low cost burial insurance policy.
If you stick with just companies you know of by name, we can guaranteed that you will greatly overpay.
The only way to access these lower priced insurance companies is through an independent agency such as Choice Mutual.
Again, with an independent broker it's a win win all around.
Another Life Policy Metlife May Try To Sell You
You are probably well aware of what we are about to tell you.
Metlife sells many different kinds of life insurance; not just guaranteed issue life insurance.
One other life product they have is a simplified issue term life policy.
You might be wondering why we are telling you this…
During your search for burial insurance, you will likely run into advertisements for this term life policy.
Metlife intentionally sets up their online marketing ads to target folks like you who are searching for final expense insurance.
How Their Simplified Term Life Policy Works
First and foremost, this term life policy isn't burial insurance. Yea you heard that right; it's not final expense insurance.
It's a life policy that lasts for a limited period of time. Their simplified issue term policy will last until you are 90 years old at which point it would completely expire.
At that point, you would no longer have coverage, and you wouldn't get any money back. Your coverage would simply be over with.
At age 90, you could not get any life insurance from any company. You would be too old.
Remember, a funeral insurance policy is always whole life so it can't expire. This term life plan is nothing more than temporary life insurance.
In addition to the policy expiring, the rates increase every five years. The payments go up every time you become an age that ends in a 1 or a 6 (For example: 51, 56, 61, 66, etc).
Anyone between the age of 18 and 71 can apply for this policy. Qualification is based on some basic yes or no health questions. They will either accept you or decline you.
Below you can see the health questions they will ask you. If you say yes to any of these questions, they will decline you for this product.
Do you require the use of a wheelchair; or are you currently disabled due to illness; or confined to a hospital or nursing home?
Have you been diagnosed or treated by a medical professional for any of the following in the last 2 years?

Alcohol or Drug Abuse?
AIDS?
Cancer?
Chronic Gastrointestinal Disorder?
Coronary Artery Disease?
Disease or Disorder of the Liver?
HIV?
Kidney Disease or Failure?
Lung Disease?
Type 1 Diabetes?
How Their term life plan falls short
For starters, the biggest issue we have with this term life plan is that they market it to folks who are looking for final expense coverage.
They know should know better than to promote temporary products to folks who are looking to solve a permanent need. It's honestly shameful that they do this just like AARP and Globe Life.
Aside from that fact, their plan is priced much too high. If you, or anyone else for that matter, wants a term life insurance plan, you can get one with a fixed monthly rate and at a much cheaper cost.
Just like the Metlife guaranteed life insurance plan, their term plan should be avoided at all costs.
Metlife Company Background
Founded in 1864, Metlife Inc. is the holding company for Metropolitan Life Insurance Company. Most people merely call them Metlife.
Without question, they are one of the largest providers of life insurance and annuities in the entire world. They presently operate in over 60 countries, and have in excess of 90 million customers.
Product Offering
Metlife and its subsidiaries offer a wide variety of insurance products. They sell direct to consumer, through agents and agencies, and to businesses. Here's a list of all the most common types of insurance they sell.
Life Insurance

Term
Whole Life
Final Expense
Universal

Disability Insurance
Auto Insurance
Home Insurance
Dental Insurance
Business Insurance
Employee benefit insurance
Accident Insurance
Health insurance
Vision Insurance
Pet insurance
legal insurance
Cancer Insurance
Critical Illness Insurance
Hospital Indemnity Insurance
Annuities
Mutual Funds
401Ks
IRAs
You'll probably notice that Metlife advertises their final expense insurance in a variety of ways. They mainly advertise online for keywords like "burial insurance", "final expense", and "funeral insurance". They also run TV ads. Interestingly, their TV ads for final expense do not feature any peanuts characters.
Below you can see one a Metlife burial insurance TV ad.
Financials & Ratings
To say that Metlife is a financially stable insurance company is an understatement. As you can see from the screenshot below taken from their website, they have some of the highest ratings possible from all the major rating companies.
While their final expense insurance certainly is not a good choice under any circumstance, nobody can should ever doubt their ability to pay their claims now and for decades to come.
Snoopy Partnership And Their Re branding
Most people today still associate Metlife with Snoopy and the Peanuts Gang. For over 30 years, Metlife paid for the rights to showcase Snoopy and the other Peanuts as the face of their company.
However, in 2016, Metlife ended their relationship with the Peanuts Gang, and went through a complete rebrand.
They changed their logo, and they created a new subsidiary called Brighthouse Financial to sell life insurance in the U.S. Market.
This was their previous logo
↓
---
Their is their current logo
↓